Standards
The conduit systems, the systems of cable trunking and also all boxes and accessories manufactured by B.C.M.S follow the strictest BS standards of quality and environmental sensibility.
The continuous real-time quality control performed during the manufacturing process by the Quality Control Department and the certification of our products from outside recognized testing centers ensure that the products which will reach the end user will be of the highest quality.
All products listed on KM 677144 have been fully typed tested in accordance with BS EN 61386-21 and meet the requirements of the standard. Kitemark certification is maintained through annual audit testing of the certified products along with factory audits conducted every 6 months. Kitemark certificates can be validated through the BSI online product directory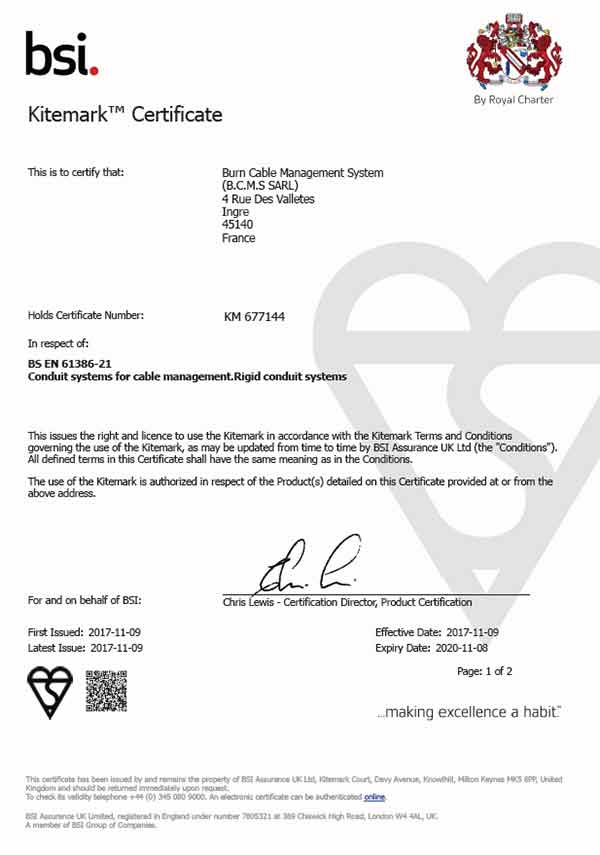 Serving you since 1999 and exporting all over the world.