Certification
For B.C.M.S quality and safety are fundamental principles in the field of electrical installations. All products are subject to endurance tests depending on their application domain.
All of our products go beyond the requirements of the relevant European and International Guidelines and standards.
Additionally, our products are certified by internationally recognized UK bodies such as BSI. They are controlled in real time with the most modern industrial equipment and always in compliance with the requirements of quality management system EN ISO 9001:2015, which encompasses all activities and procedures of the company including sourcing, the design of new products, production and distribution. The exclusive use of high-quality raw materials and the continuous monitoring of production in our own laboratories and testing centers, in addition to officially recognized independent testing centers, resulted in a range of high-quality products and the continuously upgrading service.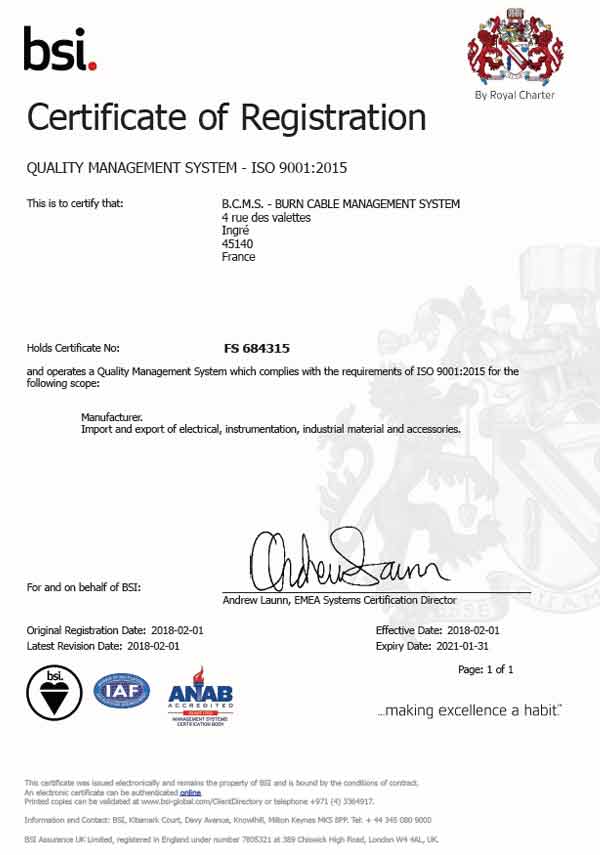 Serving you since 1999 and exporting all over the world.